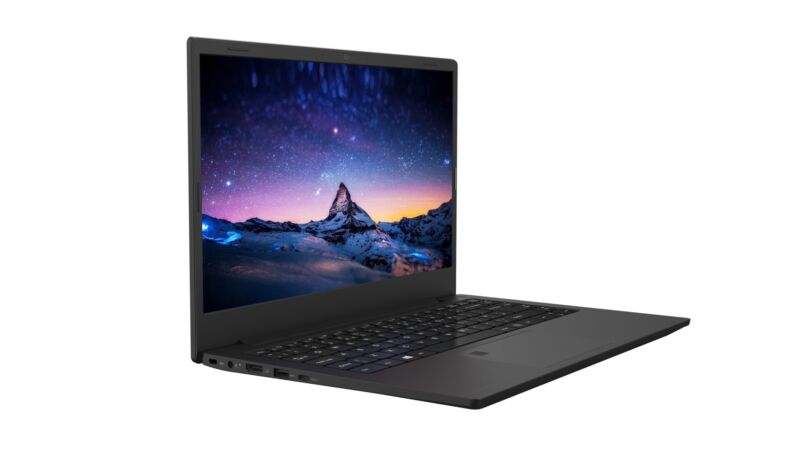 The world's first laptop to use the RISC-V open source instruction set architecture (ISA) will start shipping in September.
Roma notebooks available for pre-order on Xcalibyte's website, but the site only fetches information from interested parties without providing many details or any pricing. According to a report from Register on Friday, the laptop will begin shipping in September, according to a spokesperson for Xcalibyte, which has adapted the system for the laptop; a company called DeepComputing, which makes laptops; and RISC-V International.
According to an announcement from DeepComputing (with the same CEO as Xcalibyte, The Register reports), Roma uses an unspecified quad-core processor with 28 nm or, for the "pro" version, a 12 nm node in the system. . package-module (SoM). There is also an Arm SecurCore SC300 security processor, an unnamed neural processor and GPU, and a feature accelerator.
The system-on-chip motherboard is also said to be user-upgradable. DeepComputing's announcement states that owners of a Roma will have access to free SoC and SoM upgrades.
"The Roma platform will benefit developers who want to test their software running natively on RISC-V and will easily port the code developed," said Mark Himelstein, CTO of RISC-V International. on this platform to embedded systems". -V's international blog post on Friday.
RISC-V processors are generally less powerful than the more conventional x86-64 or Arm chips, but they have more open intellectual property, so it's easier whoever to make CPU RISC-DRAW. We have seen RISC-V applied in products such as BeagleBoard DRAW single-board computers, embedded processors, and development kits, as well as for enterprise workloads, such as high-performance computing. But the Roma was the first RISC-V product to be announced as a laptop.
Calista Redmond, CEO of RISC-V International, said on the nonprofit's blog: "This design is an important bridge between development boards and RISC-V-based business notebooks. will be used for daily work.
In addition to the RISC-V legacy, the Roma features up to 16GB of LPDDR4x memory and 256GB of storage. It also supports most Linux versions, according to DeepComputing.
The notebook also has a dubious focus on NFT, promising 100 of them for first pre-orders, claiming to be "Web3-friendly", and according to the RISC-V International blog, in partnership with company like LatticeX.Foundation for NFT and proof-of-stake blockchain.
While PCs based on the RISC-V ISA aren't mainstream, Roma represents a small step towards options beyond x86 and Arm. SiFive, which licenses CPU designs based on RISC-V, has shown microcontrollers that could lead to support for phones and laptops. And in March, the company told Register that their customers could release a RISC-V SoC for PC in 2025.
This article has been updated to include information about Roma's relationship with the NFT.